心智皮膚譜記
Mind-skin Code

2022, Faculty of Fine Arts, Chiang Mai University, Thailand, Chiang Mai


Above: Chup Chup. Below: Breathing Smoothie.


Mind-skin code is a dynamic and organic exploration of the human form, pushing the boundaries of traditional bodily expression and revealing different avenues of artistic expression. With a focus on the interplay between human and non-human species, Mind-skin code creates a multi-sensory, multi-affective and multi-emotional space that invites dialogues to unfold and expand conventional modes of communication.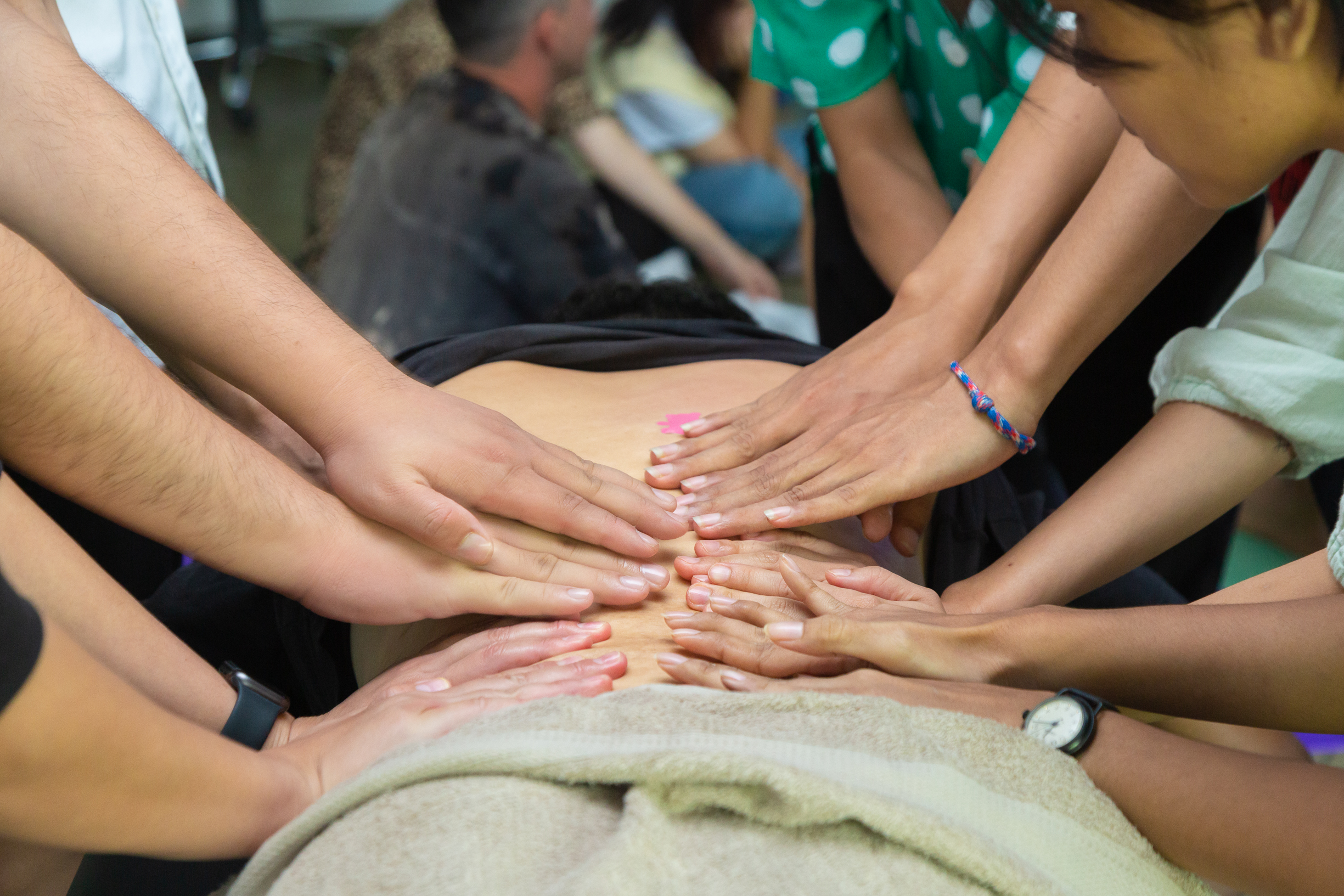 This artistic practice cultivates a communicative system that transforms interoceptive sensations into embodied gestures, movements, and behaviours, blurring the lines between internal and external experiences and offers a fresh perspective on the potential of the human form, inspiring audiences to re-learn their relationship to their own bodies and the world around them.
Undead Dying Cells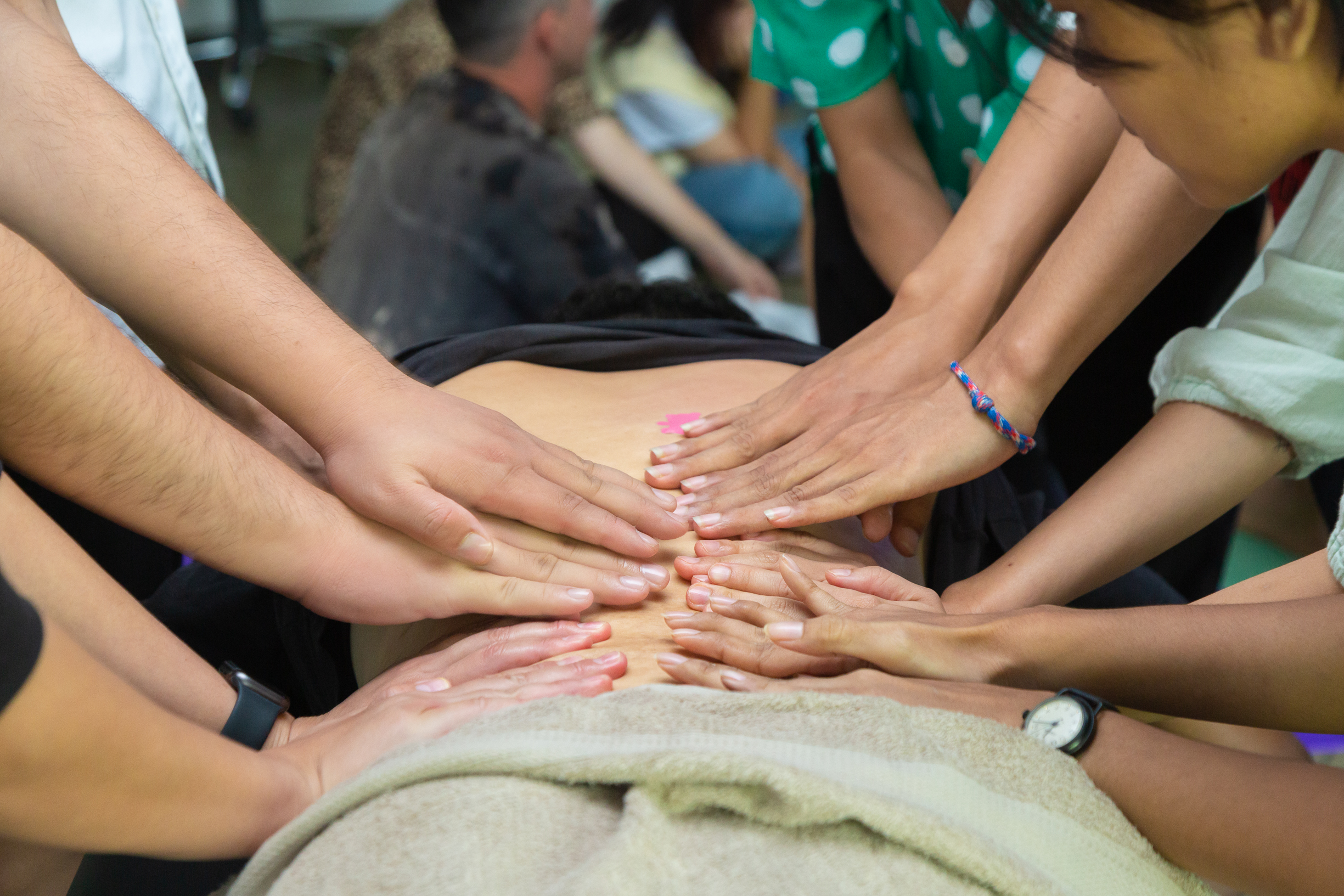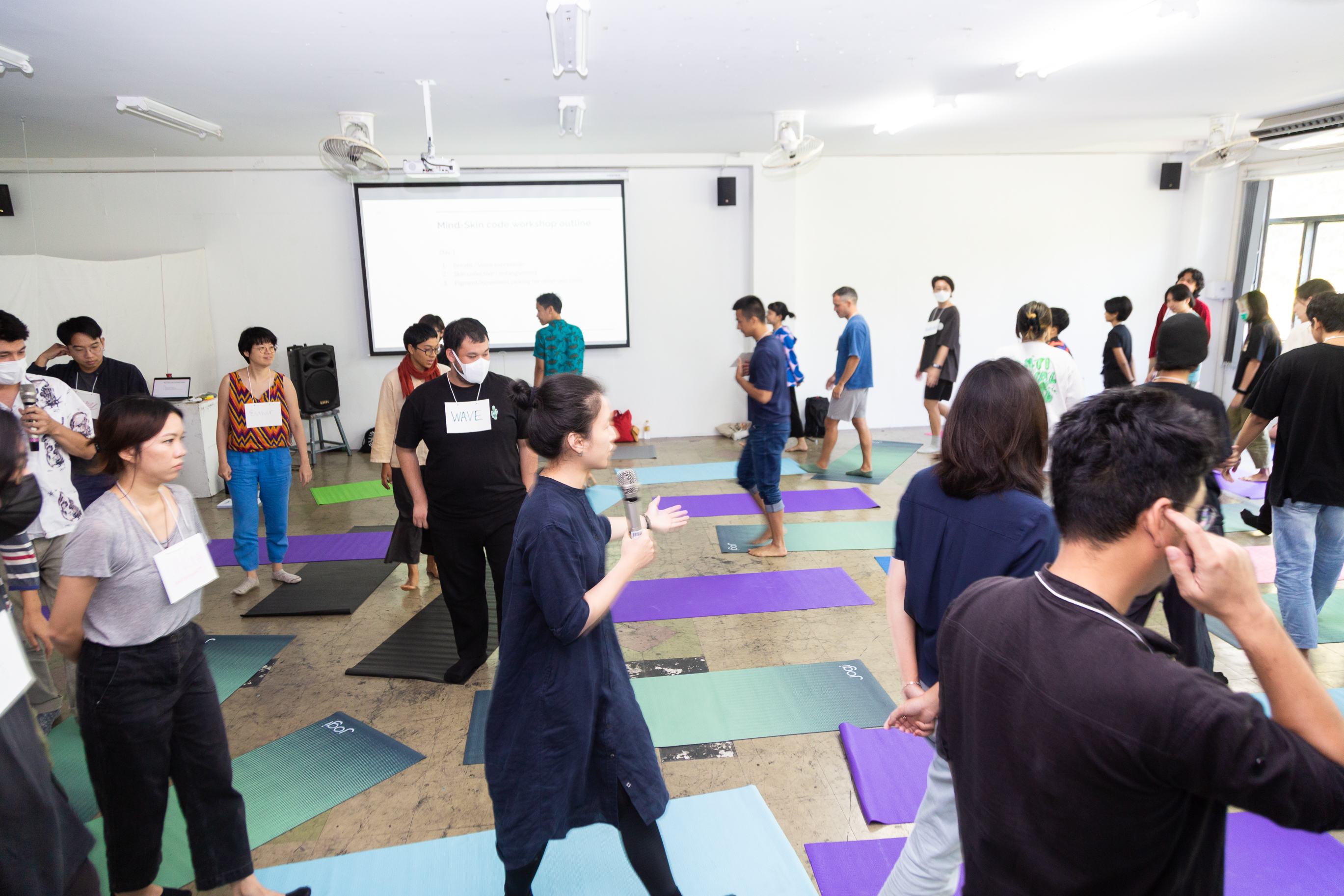 Produced by Moss Piglets
Supported by The Cultural Taiwan Foundation

Photo credit:
คณะวิจิตรศิลป์ มหาวิทยาลัยเชียงใหม่
Present credit:
Chup Chup by
lololol ,
Soyoon Ryu ,
Wuttin Chansataboot,
Woraporn Pongsamart,
Piyathida Inta,
Rujipha Boontham and Supak Ketrat.
The lists are under requested.