Human Fabric Trilogy - The Haptics of Seeing III


"I was very touched by what I saw"


This statement highlights the direct connection between our perception and physical experience. Do we first see and then touch, or touch before we see? Are we fully aware of what we see? How do we experience our reactions to sensory stimulation?
In The Haptics of Seeing III continues to raise questions about the tactile body in visual states such as massage and dance through the practice of the ancient touch tradition of massage, as well as the vocabulary used in cognitive neuroscience research tools and frameworks. Is our perception of the environment dominated by vision or haptic sensation? How will haptic predictions become the predominant sense in our sensory landscape?
Most of our knowledge transfer and documentation revolve around the visual body, where we receive knowledge through visual sensory receptors and comprehend it. There is a complex interweaving relationship between vision, touch, and other perception, like the existence of a "disappearing body," or the tactile body, only surfacing when we are conscious of both visual and tactile sensations at the same time. This ghost body formed by the overlapping of vision, touch, and interoceptiveness is temporarily named the "third body" by the artist.
How is this third body depicted? How is it generated? How is it expressed? How does it form between the individual life experience and the external historical social context of the subject? How does the pulse of time and space leave a unique mark on this third body? And if the third body of each existing individual is unique, how do the third bodies of different individuals interact and communicate, feeling each other's presence? Through the introduction of the visual tactile body and installations, our perceptual experience is orchestrated. By breaking down our understanding of the inherent ways of the body, this work attempts to explore the possibilities of reconstructing our perceptual space starting from touch, within the existing cognition and identity.
「我所見及觸動了我 I was very touched by what I saw.」


這句話,示現了我們知覺與身體經驗的直接連接,我們到底是先觀看爾後觸及,或先觸及才觀看?我們是否全然覺知我們所看見的?我們是如何經驗我們對於感官刺激後的反應?
此次創作延續透過實踐古老的觸覺實務─按摩,提問觸覺身體在按摩和舞蹈等視覺狀態,以及在認知神經研究工具與架構中的語彙。知識傳遞與紀錄圍繞著視覺身體開展,我們以視覺感官受器接獲知識並進行理解。視覺、觸覺與感知間存在多重交纏的關係,其中存在一「消失的身體」,也就是觸感身體,僅有在我們同時意識視覺與觸覺感受時浮現。而這個視覺、觸覺與內在觸覺(感知意識)形成觸感交疊的抽象身體,我們暫時以「第三身體」命名。
這個第三身體樣貌如何描繪?如何產生?如何吐納?如何在主體個人生命經驗及外部歷史社會脈絡間形成?時間與空間的脈動如何在此第三身體上留下獨特痕跡?而如果每個存在個體的「第三身體」為其獨有,不同存在個體間的「第三身體」又如何互動與對話,共感彼此存在?透過引介視覺中的觸覺身體與裝置,調度我們的感知經驗。將我們理解身體固有的方式打破,試圖從觸覺出發,探問在既有的認知、身份中,重構我們感知空間的可能。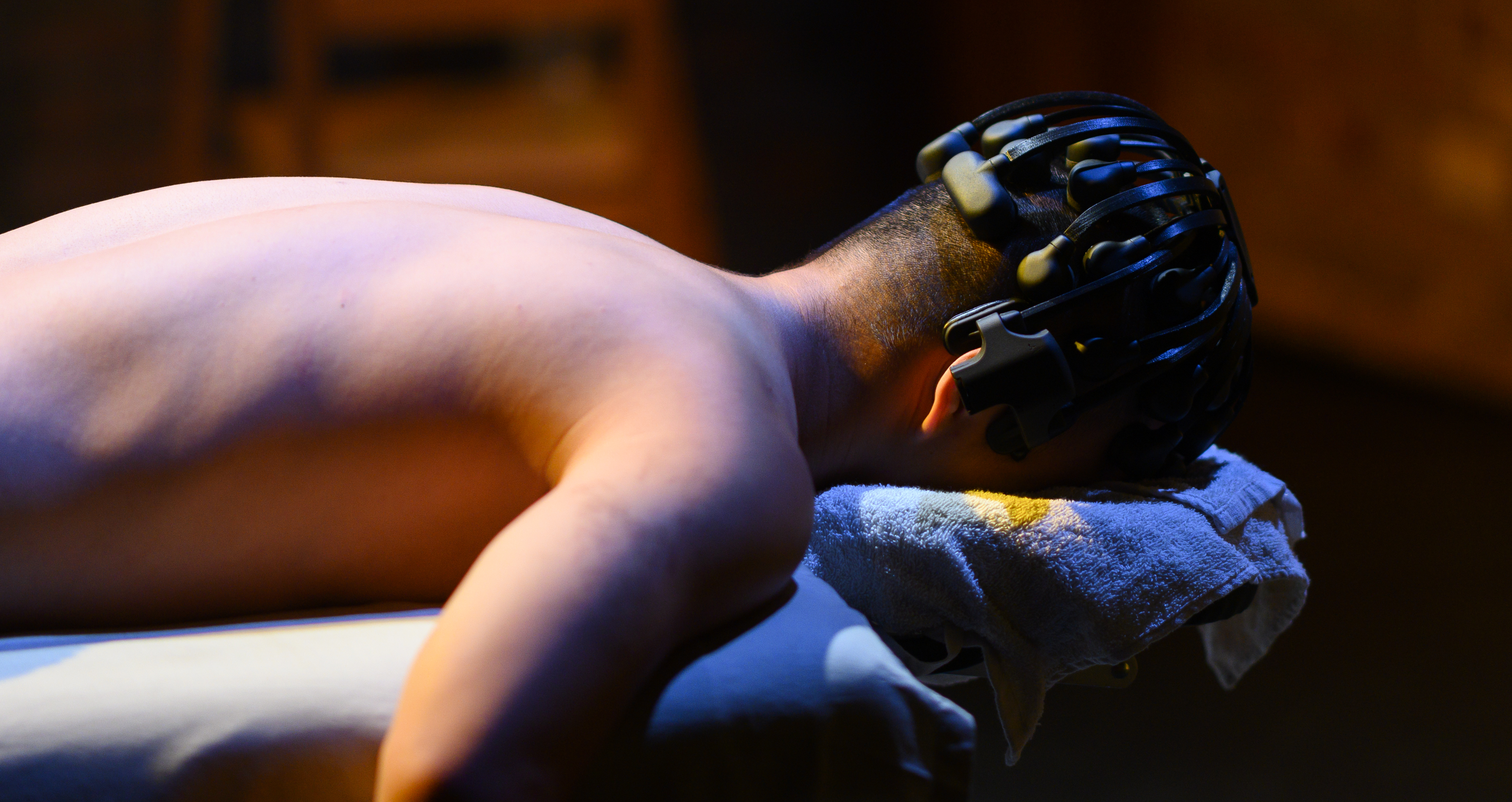 Production Crew:

Artistic Concept Director: Wang Yung An
Producer: Wang Yung An
Choreography: Wu Zofie, Hsieh Ebel
Director and Music: Tapas Humi
Performance: Wang Yung An, Lin Yi Chen, Lin Pin Shuo
Dramaturgy: Freda Fiala
Vice Director& Visuals& Stage: Tsai Ming
Executive Production and front reception: Jhang Shu-Han, Peng Min
Light: Lin Han Sheng
Photography: Zito Tseng, Luo Mu Xin
Still Photography: Chen Chang Chih


Rehearsal Site: Les Petites Choses Production
Theater: Nadou Theatre


Special Thanks:
National Central University Clinical Neuroscience Laboratory